UHMWPE ware house loading dock bumper
Dock Bumpers are designed to help provide dock and trailer protection in loading dock applications. They can help absorb impact and provide cushioning between the trailer and dock. The feature of uhmwpe allows the bumpers to compress on contact, reducing impact force between buildings and vehicles.
Weather and abrasion resistant, these UHMWPE bumpers can help protect docks, dock levelers, and shelters from impact damage.
Advantages of UHMWPE dock bumper
Dock bumpers
Dock bumpers can absorb 90-95% of the impact of a backing truck colliding with the dock. Bumpers protect against impact damage and against up-and-down movement of the truck bed during loading/unloading.
Since bumpers limit how close the truck is parked to the dock, they affect dock leveler lip, as well as the dock seal or the dock shelter protections.
Standard bumpers are 4 inches thick, but laminated bumpers are also available in 6 inches (thickness). The 4 inches bumper reduces the gap between the trailer floor and the dock face. Additional thickness may be required for recessed docks or special applications.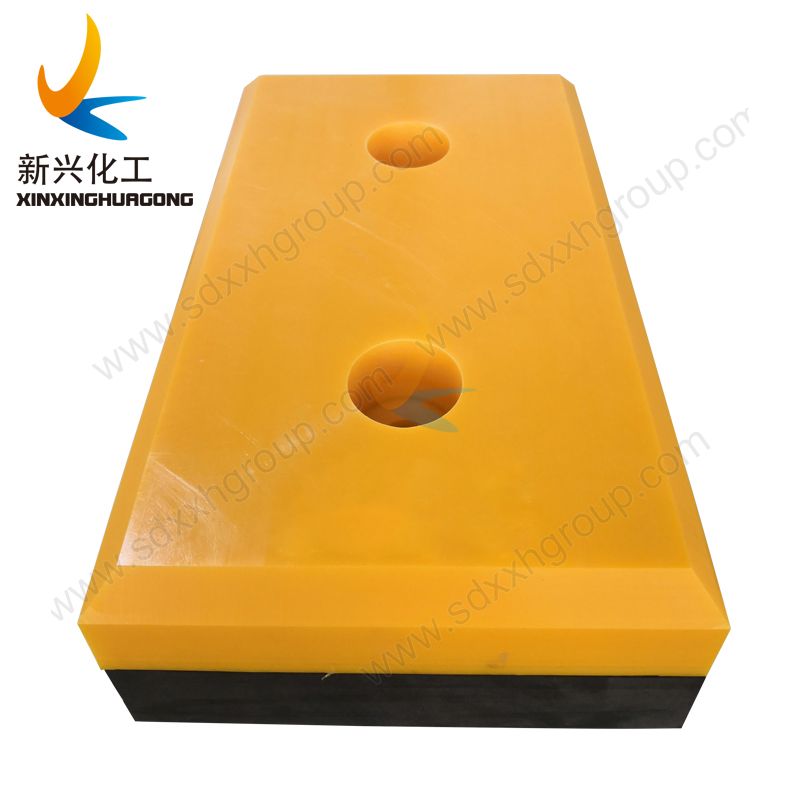 Hdpe Specifications
Dock bumpers (uhmwpe dock bumpers) are ideal for:
✓ Light traffic loading docks
✓ Indoor wall protection for your facility.
✓ Interior walls from potential damage caused by forklifts or any other material handling equipment.
✓ Light traffic applications where damage to walls or equipment is a concern.