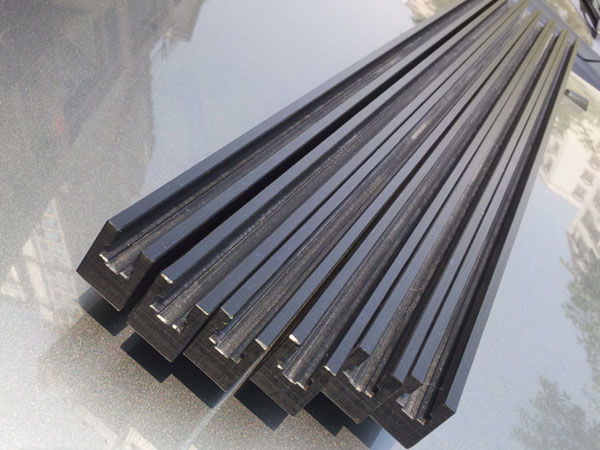 Chain guides are available in the channel style, raised track, and as a channel with a raised track. These chain guides are also available as inserts for mounting channels. The channels are available as galvanized or stainless steel. A mounting channel is welded or bolted into place and allows the UHMW to expand and contract without buckling.
Wide variety of standard products in stock, ready to ship today!
Two-piece guide and channel design simplifies installation and replacement.
Our Chain Guides are produced using only the highest quality virgin black UHMW-PE material to ensure minimum friction and maximum wear resistance.
All kinds of UHMWPE Chain tracks available with us!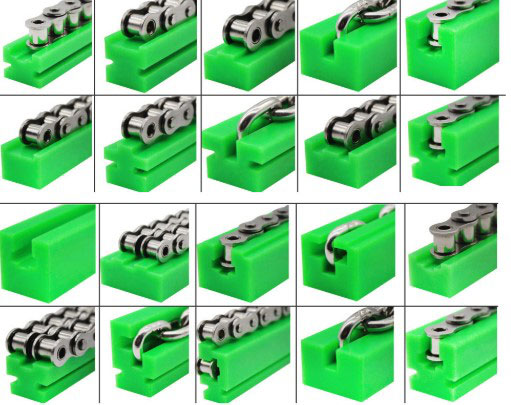 Why XINXING UHMW?
Because XINXING UHMWPE material have the following characters:
Excellent abrasion resistance
Low coefficient of friction
No moisture absorption
Corrosion resistant
Excellent noise abatement
Excellent impact strength
Maintains key physical properties to -200℃
So our XINXING UHWMPE Chain guides profiles are perform as follows:
1.Ensure longer belt and chain life
Longer guide life
Simplified installation and replacement
Precision-machined
In stock, ready to go!
Longer Belt and Chain Life – XINXING Guides are far slicker than steel or other thermoplastics, resulting in less wear on expensive transfer belts and drive/attachment chains.
2.Reduced Wear – XINXING Guides outwear abrasion-resistant steel by 3 to 1 and PTFE by 5 to 1. UHMW has the highest abrasion resistance of any thermoplastic for longer guide life, even in abrasive environments.
3.Precision Machined – All XINXING Chain Guides are machined to extremely close tolerances from compression molded sheets. This process results in a higher molecular weight and superior performance than possible with extruded UHMW profiles.
For extruted UHMW Profiles ,please contact us for speciality .
More Advantages:
Quiet operation
Lightweight
Excellent chemical and corrosion resistance. See product specification for details.
Mounting channels available to simplify installation
Different shape like C,Z,U T and other shape is available.
UHMWPE Chain track applications: