Durable and Robust HDPE Road Solutions
Unlevel and soft terrain can be dangerous when working with heavy equipment such as cranes, lifts and dozers. An unstable landscape can cause machinery to sink or tip causing damage to your equipment or even injury to your employees. XINXING has been providing all types of road access mats to the construction industry for over 3 decades. Our ground protection mats have been used to provide ground stabilization during the construction of pipelines, bridges, Highways, powerlines and more.
Our road access mats can be used for all types of natural disasters and environmental cleanups. Special projects required special needs, with multiple sizes, grades and pattern types available your choices can be overwhelming. If we don't have the size or style you need we can custom make or order it for you to make sure that your job site stays safe. With cost effective options, financing, and more we can keep your project on budget.


heavy duty ground protection mats
Durable and Robust HDPE Road Solutions
Durable and Robust HDPE Road Solutions
Durable and Robust HDPE Road Solutions
Durable and Robust HDPE Road Solutions
Advantages of heavy duty ground protection mats
In addition to providing access, our mats provide support to reduce overall ground pressure and create a solid foundation for heavy equipment. Other uses include:
· Create temporary access roads
· Construct drill site platforms
· Establish a solid foundation for staging and equipment operations
· Allows stable distribution of even the heaviest loads
Specification of Heavy duty Ground protection mats
item
Size (mm)
Thickness with texture (mm)
Weight(kg)
Effective area (m2)
Loading capacity (ton)
Loading container & calculate
1
5900 x 2000 x 28
38
345
11.8
120
76 pcs in 40'HQ
Remark- Material: Virgin HDPE (high-density polyethylene- Для колесных автомобилей- Color: black- Pattern thickness on every side is 5 mm or 8mm; other size could be according to you requirement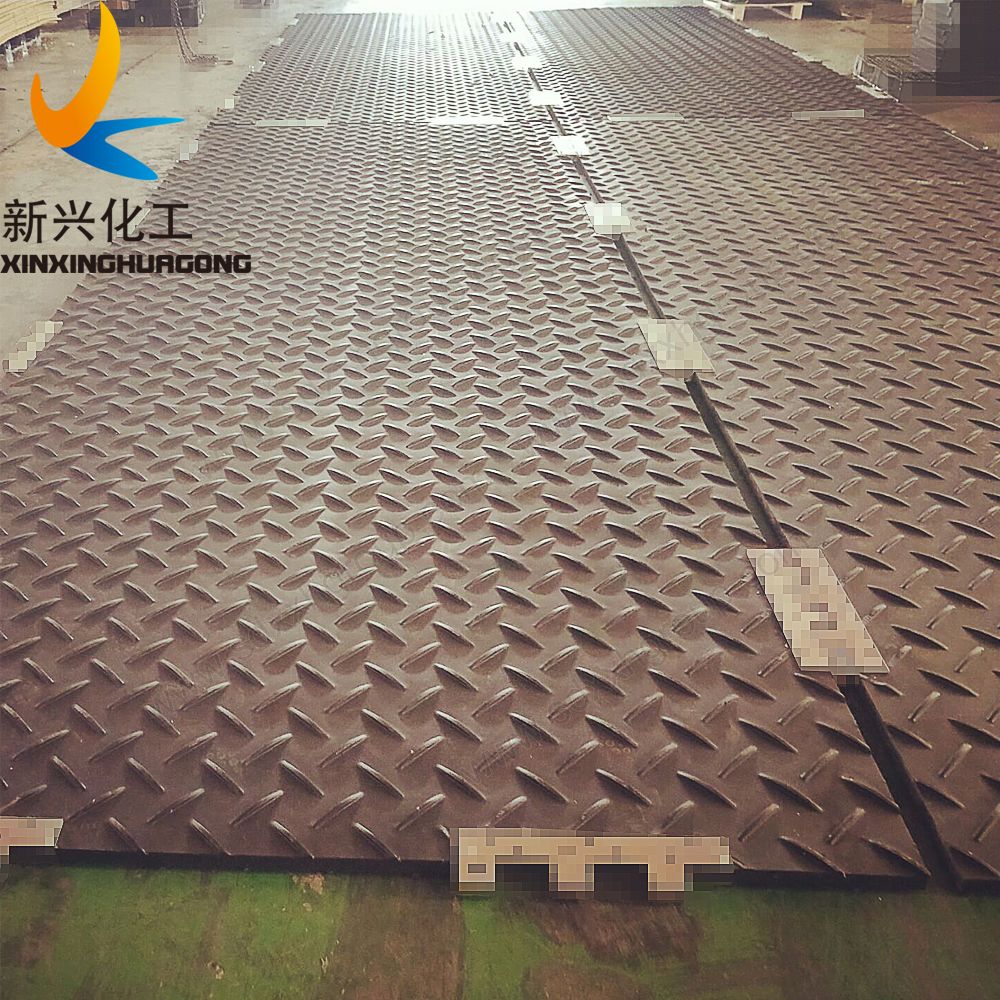 Heavy duty ground protection Applications
Many different industries use our Heavy duty ground protection Mats: