1. portable and durable enough for years of use and hundreds of projects

2. Will not rot or splinter
3. Protects vehicles and equipment from excessive wear and damage due to unstable ground conditions
4. Surface tread allows traction to prevent slippage and provides added personal safety
5. Eliminates environmental cross-contamination problems associated with plywood sheets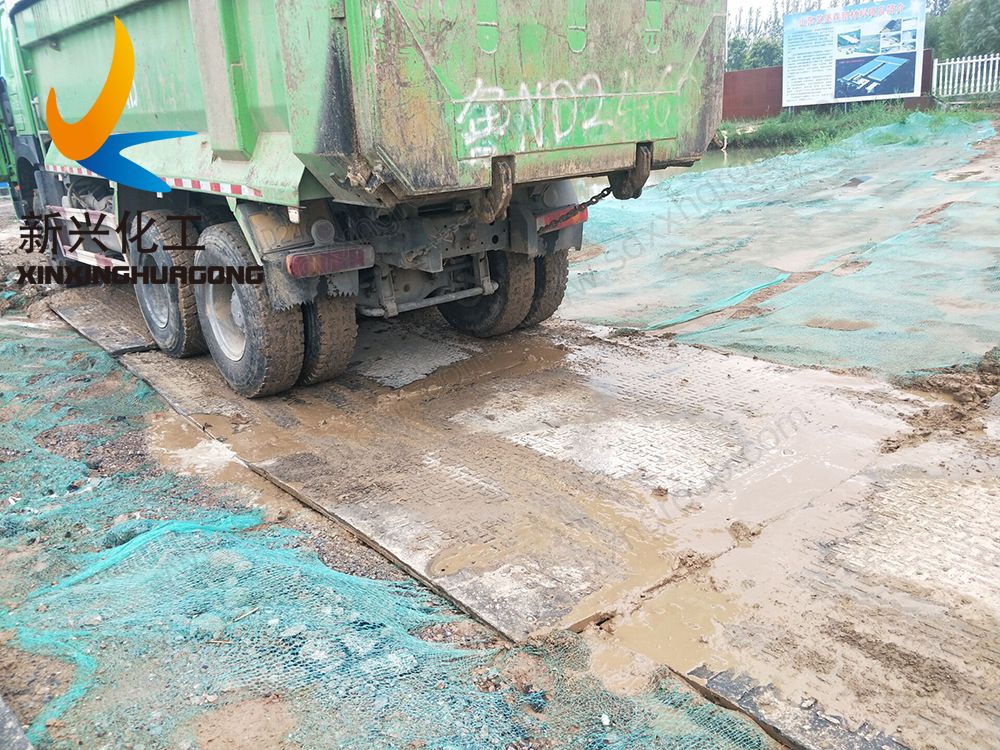 Benefits of composite construction mats
Minimize soil compaction and mixing
Protect existing vegetation
Prevent rutting and runoff
Reduce spread of invasive species and noxious weeds
Composite access mats eliminate crushed gravel road an cleanup
Install easily on uneven ground
100% solid
Lighter, thinner, and easier to transport
Specifications:

Weight load: up to 180tons, load-bearing capacity is subject to ground conditions.
Size:3000*2500*38mm, 4500*2000*38mm,
Weight: 390/350kgs
Heavy-duty ground protection solutions are suitable for unpaved terrain. Moreover, they pave safe paths for excavators, concrete mixers, or low-loading trucks. Similarly, you can also use this heavy duty ground mats as heavy equipment matting. the ground protection panels create suitable access paths for forklifts.