Loading of 1100*2300*12mm road mats, Which provide a firm surface with excellent traction that allows vehicles to safely transverse a given area, and also can provide a slip resistant tread design for pedestrian use.
Don't allow inclement weather to prohibit access to your construction site or event losing you time and money. Our temporary access road mats, swamp mats and interlocking mats, all weather access across any terrain. From temporary roadways for crew and light equipment access to heavy equipment access and large work pads, we have you covered. Our lightweight mats allow for reduced freight cost and are ideal for remote locations.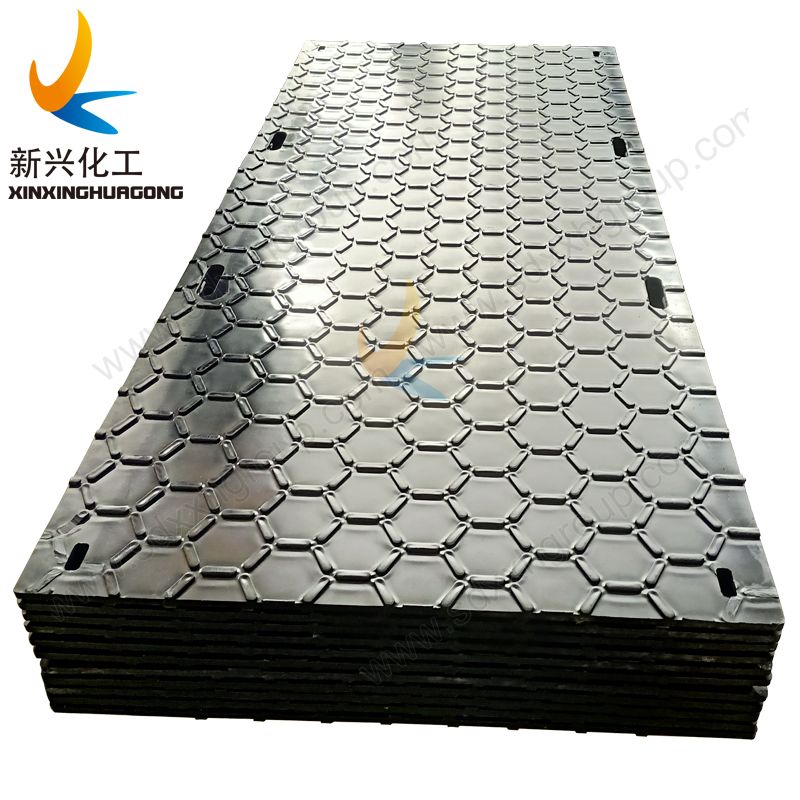 Our XINXING road mats protect your expensive turf and provide access and traction over sand, mud, and other challenging surfaces and terrain. Road mats may be used to create temporary roadways for vehicles, trucks, equipment, large work pads for drilling, administrative compounds and many other industrial applications.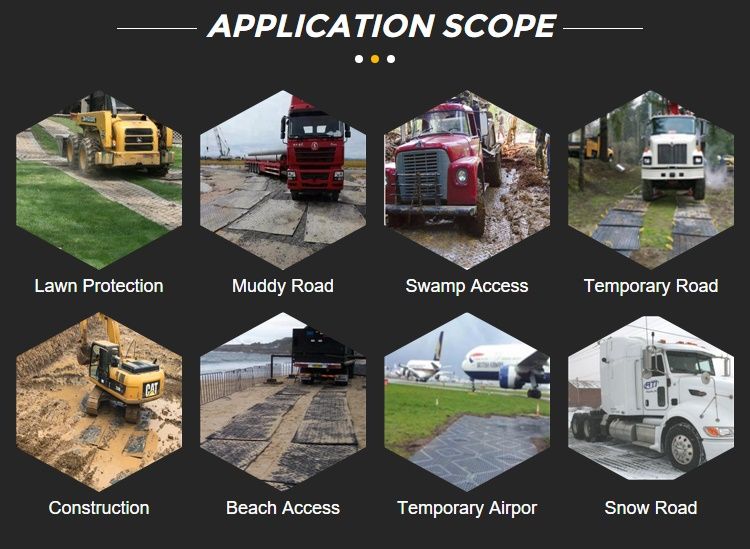 Our ground protection mats virtually eliminate damage to lawns and landscaped areas throughout the world...from Asia, North America, Africa, Australia, Europe. These rugged ground protection mats are the popular choice among professionals. They are easy to use, lock into place to form a continuous, solid roadway or work platform and they last for years. They are unequalled for quality and performance under the most hazardous conditions.
Welcome to contact us to get the ideal road solution for your project!